Introducing Pocket Ariely – the greatest app ever created!
What can you do with Pocket Ariely?
READ! life-changing advice from a "genius at understanding human behavior" [James Surowiecki, staff writer at The New Yorker and author of The Wisdom of Crowds], and never make another bad decision!
WATCH! lectures and entertaining videos from "one of my heroes" [George Akerloff, 2001 Nobel Laureate in Economics], and never let anyone else make a bad decision either!
LISTEN! as a man described as "surprisingly entertaining" [USA Today] interviews the leading scientists of the day, and learn everything there is to know about humanity!
LOOK! at visual illusions that will twist your brain into knots, and remind yourself of your own irrational tendencies wherever you are!
TASTE! the culinary confections of a man widely acknowledged as the finest improvisational chef in three states, and never go hungry again! (Well, not really…)
With Pocket Ariely in your pocket, you can take me with you wherever you go. You'll be happier (since you'll never make another bad decision), healthier (since you'll never make another bad decision), wealthier (since you'll never make another bad decision) and wiser (yes, you guessed it: since you'll never make another bad decision). We almost guarantee it!
Why spend $5 on an app? Think about how much you pay for one latte or one beer. Or how much money you waste on things you don't need. Just think: you could improve your life forever by saving your lunch money and bringing a salad to work just once. Your waistline may thank you, too! But most importantly, think about how the purchase of this app will help the blossoming field of behavioral economics. All profits from this app will be put toward the research being conducted at my lab, the Center for Advanced Hindsight at Duke University.
Thank you in advance for helping our research, and I hope you enjoy what Pocket Ariely has to offer.
Irrationally Yours,
Dan
Watch our Pocket Ariely teaser and trailer, too!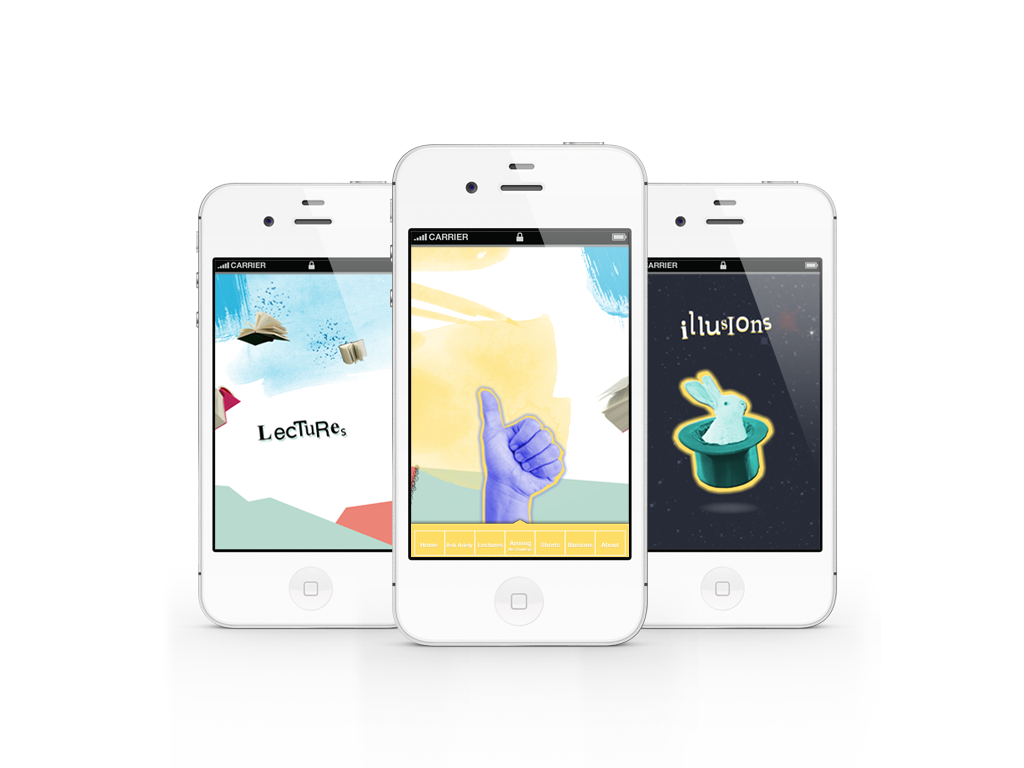 Download now on your iPhone, iPad, and Android devices!
And check out the talented team of developers that made this app at mezzolab.com