Hiking the Israel National Trail
I'm just starting the second week of my month-long hike, and have been tracking some things along the way:
Light Happiness
Deep Happiness
Love
Optimism
Regret
Empathy
Loving Nature
Work Separation Anxiety
Communication Anxiety
So far, I appear to be pretty stable on most dimensions (light happiness has taken a few dips but deep happiness is consistently high, and love/optimism/loving nature have remained high), but I'm most noticeably experiencing a downward trend on work separation anxiety. The more time I spend hiking, the less I am worrying about the growing list of tasks that would otherwise keep me up at night. It took a few days for me to get here, but my work is now taking a back seat to the importance of this trip.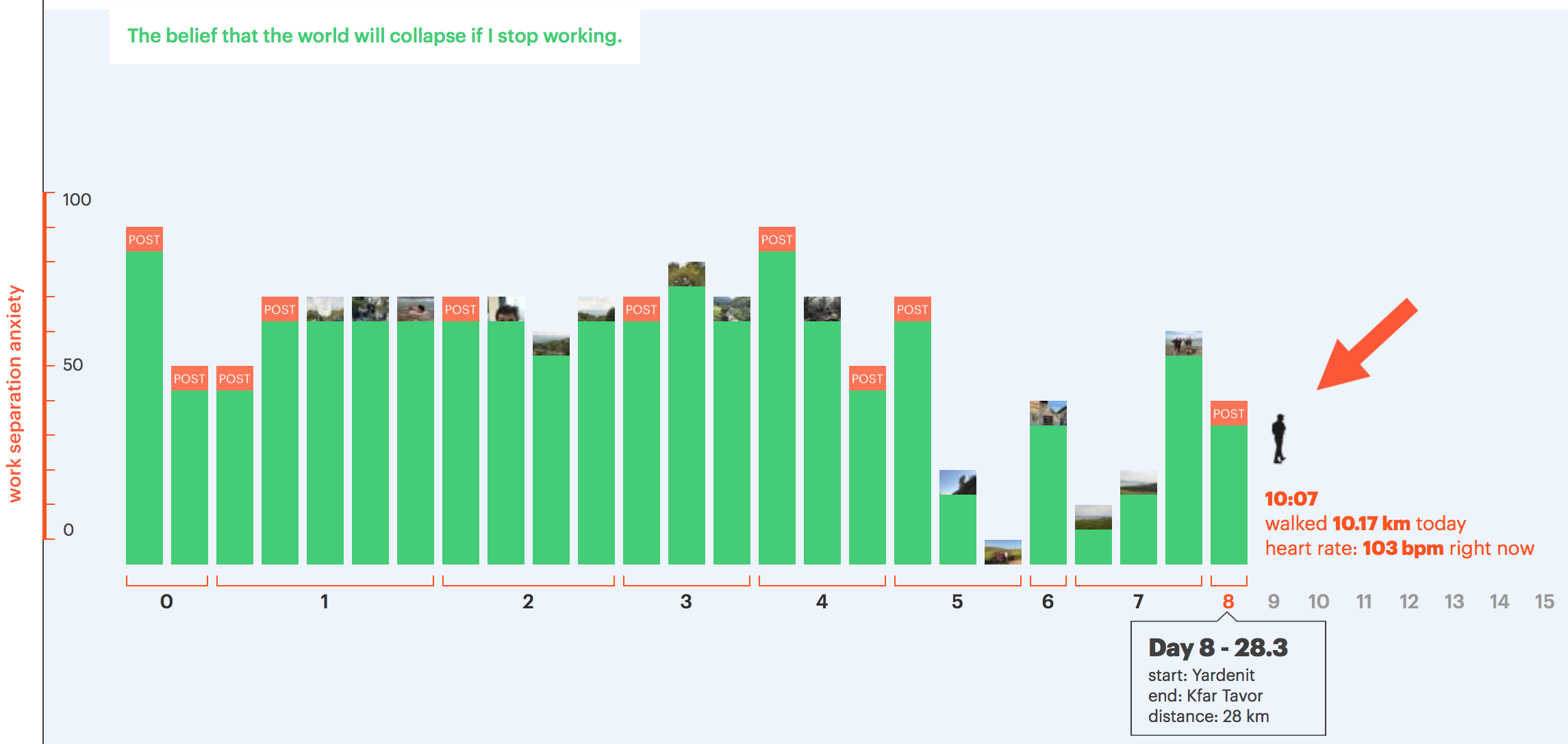 I decided to embark on this adventure as an acknowledgement of my upcoming 50th birthday, and as an opportunity to reflect on life and how I want to spend the rest of it.
You can follow my journey at http://danarielyishikingtheint.com and see how the next few weeks pan out!
Irrationally Yours,
Dan Ariely