Now Accepting Startup Lab Applications
The Center for Advanced Hindsight at Duke is now accepting applications for its second cohort of the Startup Lab, which begins October 2016.
Health and Finance startups with a keen interest in applying behavioral insights to their products and exploring original research opportunities in collaboration with our world-class researchers are invited to apply.
We are looking for startup teams of 2-4 who are willing and able to be in Durham, NC for the duration of the program (October 2016-June 2017).
For details on the Startup Lab's timeline, structure, and investment model, click here and check out the illustration below.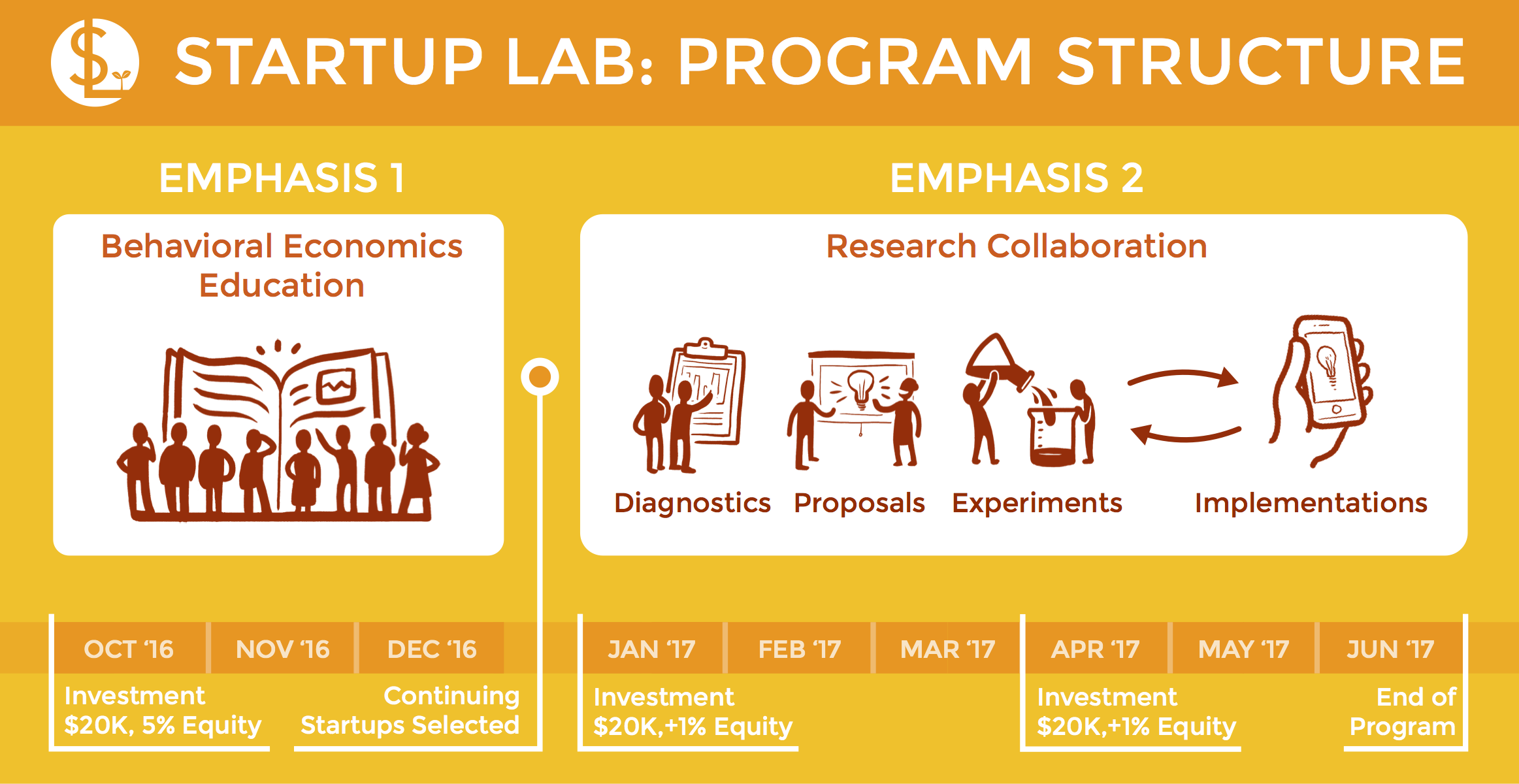 Strong applicants are health or finance startups committed to changing behavior for good. We are looking for teams who are passionate in their pursuit of well-researched solutions and validation through experimentation. We want to partner with teams who are intensely interested in learning more about behavioral economics and who see the implementation of behavioral insights into their product as being vital to their success.
Have we found each other? Apply for the Startup Lab here by Sunday, July 3, 2016 at 11pm EST.